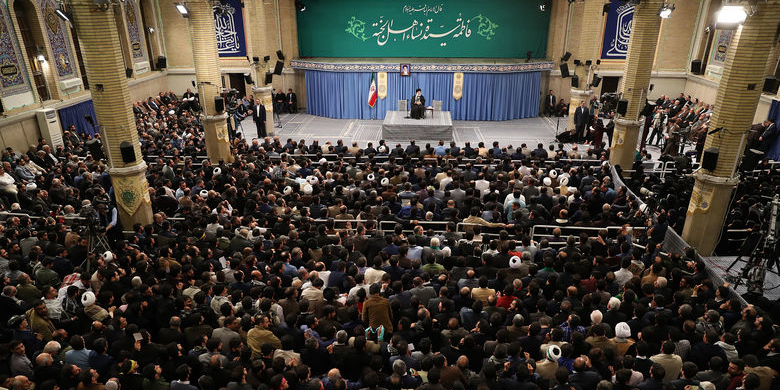 In a meeting with a group of eulogists:
Jurisprudence & Religious affairs

This section contains the latest inquiries about the practical laws of islam answered by the istifta' committee of the supreme leader's office. (updated monthly)

Given that one of the conditions of a person that witnesses a divorce is that he must partake of the quality of virtue (ʻadālah), what is one to do if the agent (wukalā') of the husband consider one to be virtuous (ʻādil) whereas one knows oneself to be deprived of this quality.

Does one need to acquire the permission of the person behind whom one wants to pray?